Years in the making
February 15, 2017 | 20:03 | Written by: snake911

New additions for the Ghost in the Shell feature will be posted later this week, so get ready for pages worth of new content.  But in the meantime, I have a bit of related info regarding this feature.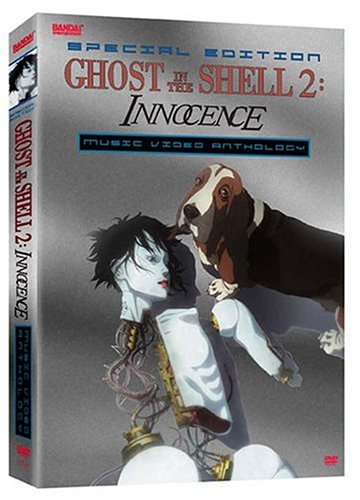 It was probably 11 years ago when I bought Ghost in the Shell 2: Innocence on DVD to add to my anime library.  Back then I usually bought the special editions over the standard ones because I loved the extra care publishers would put into those editions as you usually got DVD cover with fancier cover art, the soundtrack, and a DVD sleeve to place the case into, and that's what I did with when I bought Innocence all those years ago.  But the thing is, I bought the wrong edition.
Yup, dumb me didn't get the movie but rather an odd special edition supplement for the movie that includes the film's soundtrack and a DVD with a collection of music videos from the soundtrack.  Meaning, I got all the music, but not the film itself.  Doh!  I discovered this last Friday (2/10) when I was planning to watch it for the first time.
Desperate to now get a copy of Innocence for this feature I first checked to see if it was on one of the big streaming services, but it was nowhere to be found.  Next I checked eBay for a cheap copy, but all I found were expensive copies that were more than what I willing to spend, and then I checked the PlayStation Store to see if I can rent it, but it was only available for purchase.  My last check was Best Buy's website to see if there was a store near me that had a copy so I can pick up the next day.  But when I looked on their site, I noticed the release date for the Blu-ray/DVD version was released by Funimation just a few days earlier on Tuesday 2/7.  Wow, what luck and a coincidence that after 13 years since the original US release of this movie that the new version just came out a few days before I needed it.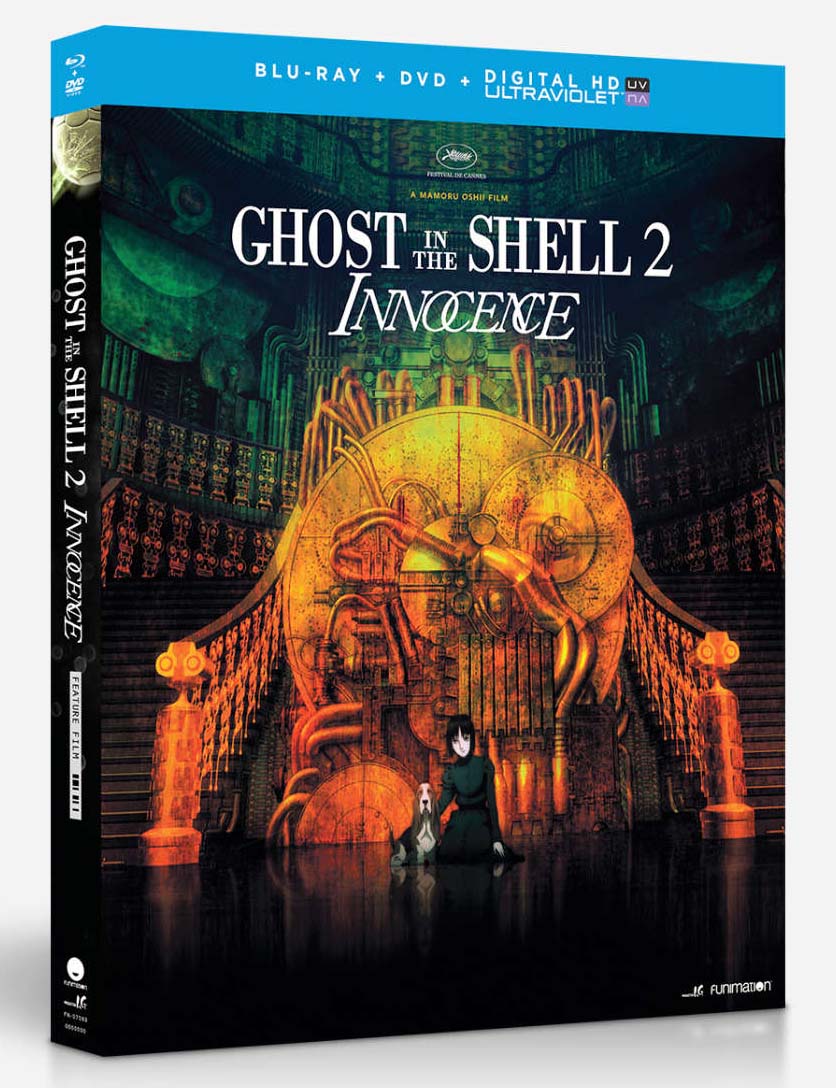 And in fact, this one seems to be the definitive one to get if you're interested in the English dubbed version as previous versions have issues beyond comprehension.  For one, I didn't know what such a debacle the releases for this movie has been.  The original one was just Japanese vocals with English subtitles.  Not a problem, but that version had subtitles in closed caption style, so there were solid black rectangles behind the text, blocking a lot of the visuals; and there were noise clues like [footsteps].  Next was the UK release that had English dubbing, but the vocals were slowed down due to the frame rate differences between regions with PAL and NTSC, so everyone had deeper sounding voices.  Then there was the 2009 Bandai Entertainment Blu-ray version that fixed everything, but it's a rare item with a hefty price tag which I'm guessing is due to a limited production run.

But this new Funimation release of Innocence has everything I wanted for this movie: an issue free English dub, clean box art with a slip cover, includes both a DVD (for screenshots) and Blu-ray disc (for watchin'), and comes in at the low and reasonable price of $19.99.  So if anything, I stupidly by not reading the label of what I bought years ago, I ended up getting the right copy of the film at the perfect time.  Funny how things work out in our favor sometimes.

Permalink - Category: movies