September 27, 2016 | 21:36 | Written by: snake911

All this weekend I was tied in due to house and dog sitting duties. This is seen as a blessing because it allows me to disconnect from being constantly online and catchup on other things like reading. So for the most part that's what I was doing.

But while reading I had the TV on in the background so to, I don't know, keep the dogs calm by having sound constantly flowing into their ears. I'm sure some pet owners get what I was trying to do.

Anyways, while flipping through to see what was on, I saw there was a Frasier marathon happening on a channel called Cozi TV. I left it on that channel, but man I didn't know I was going to watch pretty much twelve continuous hours' worth of Dr. Crane! So for Saturday, I mostly read during the commercial breaks, so as you can probably tell, I didn't get to read as much as I was planning to.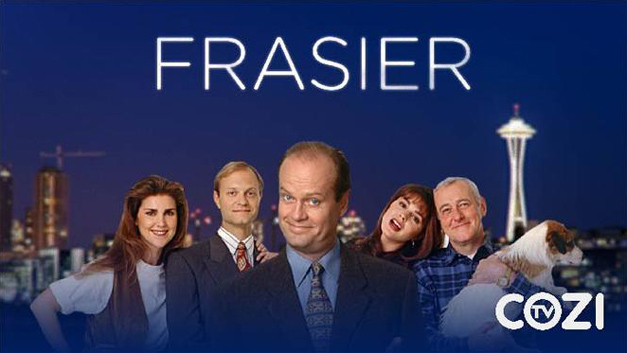 I liked watching Frasier back when it originally aired, but I haven't seen it since then, so with about a 20 year gap, I had pretty much forgotten everything that happened on the show. The marathon included the first season so I was able to get familiar with most of the characters by having the show introduce them. In terms of replay value, I would have to put Frasier on the same level as its "Must See TV" cousin, Seinfeld. It's a really entertaining show which crams a lot of into a 30 minute program. There's plenty of dialog with the snarky remarks between the characters being fast and furious.

I now need to check to see if it's on any streaming services because I now want to go through the whole series. With having PlayStation Vue, I don't have access to these weird second (possibly third) tier channels like Cozi. The next day I noticed they had a Miami Vice marathon. I skipped that one, though.

Permalink - Category: television

Comment